---

BreakthroughBooks

JAZZ

Steven Feld, professor of anthropology at the University of Texas, trombonist, and co-author, with Charles Keil, of Music Grooves: Essays and Dialogues (Chicago, 1994).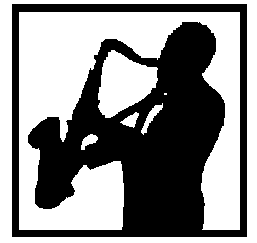 Feld says that all discussions of jazz studies nowadays begin with Paul Berliner's magisterial ethnography of the creative process, Thinking in Jazz: The Infinite Art of Improvisation (Chicago, 1994). He lauds Berliner's "equal doses of musical humility and scholarly obsession," and says that "this is the academic book to read if you're reading only one." Feld also often goes back to A.B. Spellman's study of musicians Ornette Coleman, Herbie Nichols, Cecil Taylor, and Jackie MacClean, Four Lives in the Bebop Business (Limelight, 1985). "This classic reads as powerfully now as it did when I first fell in love with it in 1967 as a college freshman," he says.
Eric Hobsbawm, author of The Age of Extremes: A History of the World, 1914-1991 (Pantheon, 1995) and, originally under the name Francis Newton, The Jazz Scene (Pantheon, 1993).
"The jazz book which I've lately found the most stimulating from an historical point of view is David Stowe's Swing Changes: Big Band Jazz in New Deal America (Harvard, 1994). It's one of the few books that tries to tie the development of jazz to the atmosphere, mood, and politics of New Deal America-and, as most people know, there is a close connection, particularly in New York. The other book that I go back to quite a lot is The Duke Ellington Reader (Oxford, 1993), edited by Mark Tucker. That, it seems to me, is almost a model: a compendium of critical writings assessing this great man. I think it's worth the attention if only because it reprints the famous piece on Ellington in The New Yorker, 'The Hot Bach,' which appeared in 1943. It also, incidentally, fails to mention what the other book notes, that the FBI had a file on Ellington because he was thought to be too active in radical causes in the years leading up to the Second World War."
Krin Gabbard, professor of comparative literature at SUNY-Stony Brook and editor of Representing Jazz and Jazz Among the Discourses (both published by Duke in 1995).
Gabbard notes that since the ferment in jazz studies is so young, some of the most important books have yet to be published. "I'm thinking in particular of Scott DeVeaux's long-awaited study of early bebop and the anthologies of documents for a cultural history of jazz being compiled separately by Robert Walser and Robert O'Mealley." Among more imminent publications, Gabbard recommends David Hajdu's Lush Life: Billy Strayhorn-A Story of Jazz and Cocktails (Farrar, Straus & Giroux, 1996), noting that Strayhorn is "perhaps the least understood of all major jazz artists" and praising the book's "compelling account of the interracial, predominantly gay milieu that Strayhorn inhabited."
Ronald Radano, assistant professor of ethnomusicology and Afro-American studies at the University of Wisconsin-Madison and author of New Musical Figurations: Anthony Braxton's Cultural Critique (Chicago, 1993).
Radano agrees that the best is yet to come for book-length jazz studies, and cites exciting journal articles by Ingrid Monson (Critical Inquiry), Scott DeVeaux (Black American Literature Forum), and Gary Tomlinson (Black Music Reserach Journal). Meanwhile, he suggests Reading Jazz by David Melt zer (Mercury House, 1993), an anthology of far-flung writings. "For Meltzer-whose informative 'Pre-ramble' recalls Paul Feyerabend's Against Method-'jazz' appears to be less a sound-specific entity than a discursive artifice fluctuating to the rhythms of mass mediation. What is nearly lost in this textual flutter, however, is the musician's voice. For this, seek out musician Johnny Otis's memoir, Upside Your Head! Rhythm and Blues on Central Avenue (Wesleyan, 1993), which speaks volumes about the ingenuity of the black improvising musician working in the contexts of American public culture."
Mark Tucker, associate professor of music at Columbia and author of Ellington: T he Early Years (Illinois, 1991).
Tucker has high praise for Berliner's Thinking in Jazz too, especially its 250 pages of musical transcription and analysis: "What a luxury in this era of downsizing!" He says that along with Gunther Schuller's Early Jazz and The Swing Era, Berliner's book will become a core text in jazz studies. Tucker also singles out Reid Badger's A Life in Ragtime (Oxford, 1995), a biography of bandleader and composer James Reese Europe, which, he says, "vividly brings to life an important but hitherto obscure figure in the transition from ragtime to jazz. Badger's biography explains the scope and nature of Jim Europe's achievements and helps us better understand how African-American jazz and blues exploded on the national scene in the 1920s."
William Kenney, professor of history at Kent State and author of Chicago Jazz: A Cultural History, 1904-1930 (Oxford, 1993).
Kenney also wants to call attention to a ragtime biography. Susan Curtis's Dancing To a Black Man's Tune: A Life of Scott Joplin (Missouri, 1994) "richly shows how Joplin's music-though definitely not Joplin himself, who was shunned-was incorporated into mainstream American culture." And he likes Cathy Ogren's The Jazz Revolution: Twenties America and the Meaning of Jazz (Oxford, 1989). "It's an attempt to bring together jazz and the literature of the Harlem Renaissance, which isn't often done too well," he says. "Even though she's very much of a scholar doing academic history, Ogren hews to a basic tradition of oral culture-the performer interacting with the audience. She doesn't whiten up the subject unduly."
Michael Jarrett, associate professor of English at Penn State-York, has completed a manuscript called Drifting on a Read: Jazzography and Heuretics. Jarrett is a literary critic who specializes in novels about jazz. His favorite is Michael Ondaatje's Coming Through Slaughter (Norton, 1976), "an artfully jumbled docunovel" that ostensibly explores the life of New Orleans cornetist Buddy Bolden: "the jazz world's first tragic hero." But Jarrett says the book's really about "Ondaatje interrogating his own-and by extension, every jazz fan's-infatuation with myths of romanticism." Jarrett further recommends tp://www.amazon.com/exec/obidos/ISBN=1557132461/linguafrancatherA/">Bedouin Hornbook by Nathanial Mackey (Sun & Moon, 1995), a meditation on the mystery of creativity, which chronicles the fictional doings of N., "a founding member of a musical collective known as the Mystic Horn Society, an aggregation redolent of the Sun Ra Arkestra and the Art Ensemble of Chicago." He also praises the imaginative approach of Geoff Dyer's But Beautiful: A Book About Jazz (Vintage, 1991), an album of profiles that combines received ideas with daring invention in much the same way a good jazz soloist does.
Ben Sidran, author of Black Talk (De Capo, 1981), pianist, proprietor of Go Jazz Records, and former host of Sidran on Record, on NPR.
Sidran recommends an old chestnut. "My copy of Amiri Baraka's Blues People: Negro Music in White America (William Morrow, 1963) is so dog-eared and thoroughly annotated that it could serve as an illumination of my own search into the mysteries of black music in America. It begins by examing the resilience of Africanisms in black America. Along the way, the history of African-Americans stands out in bold relief against the context of Western values. A watershed book." Another groundbreaker, originally published in 1955, is Hear Me Talkin' To Ya: The Story of Jazz As Told By The Men Who Made It, edited by Nat Shapiro and Nat Hentoff (Dover, 1966). It's oral history, says Sidran, "remniscent of the best of Studs Terkel."
James Lincoln Collier, author of Jazz: The American Theme Song (Oxford, 1993) and The Making of Jazz: A Comprehensive History (Houghton Mifflin, 1978).
Collier has come to rely on the New Grove Dictionary of Jazz (Grove, 1994). "The dictionary contains hundreds of biographic sketches of musicians, but also lengthy articles on subjects never touched before, like the seventy-page listing of nightclubs and other jazz venues, or the long discussion of jazz recording techniques." The only problem is that the original two-volume edition cost about $300. "But now," says Collier, "Grove has reissued it in a single-volume edition for about $50. No jazz fan should be without it."
Tom Piazza, author of The Guide to Classic Recorded Jazz (Iowa, 1995) and Blues and Trouble: Twelve Stories (St. Martin's Press, 1995), pianist, and contributor to The New York Times and Atlantic Monthly.
Thomas Owens, Bebop (Oxford, 1995). "Owens does something valuable and new by offering musical transcriptions-in the manner of a string quartet score-of what an entire group is doing during an entire recording. This places the soloist in an ensemble context, without which it is impossible to fully understand what the soloist is doing." Piazza is also excited about Nathan W. Pearson Jr.'s Goin' to Kansas City (Illinois, 1987; paper, 1994). This oral history "places musicians such as Count Basie, Lester Young, and Benny Moten within the milieu of the club owners, policemen, mobsters, and prostitutes who formed the economic infrastructure within which they made such durable music."
--Rick Perlstein
Are there any great books you think we missed? Let us know.